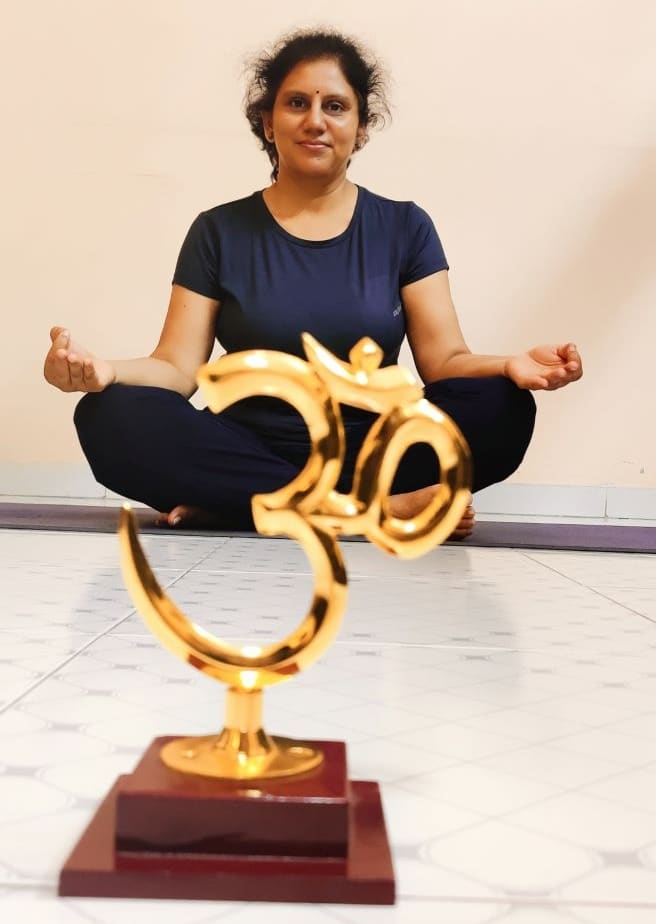 We are committed to sharing the Knowledge of yoga to bring health, happiness and well being into everyone's life.
Madhuri Patil,  Founder of Sungrace Yoga Studio, Certified Yoga Wellness Instructor (Ministry of AYUSH)
After completing the Masters Degree (MCM), I worked for few years in Corporate sector, but was not really interested in working with Desktops and making myself completely stagnant. I was not really happy and satisfied until when I thought of doing a "Diploma in Naturopathy and Alternate Medicines" from International Institute of Natural Therapy, Mumbai (2003-04).
Being a sports person I like to keep myself physically fit and healthy, therefore I completed the certificate course in "Teaching Yogasana" from Pune University and Kaivalyadham, Lonavala (2008-09). After that it was no looking back . Completed  "Diploma in Nutrition & Health Education", from Symbiosis, Pune (2010-11),  diploma in "Medical Yoga Therapy" from Nirmaya Yoga Pratishthan, Kothrud, Pune (2013-14).
I am conducting Yoga classes and Diet programs since last Sixteen years. I keep attending various Seminars, events on Yoga and Meditation to keep myself updated. Some of the events attended are : –
Two day programme of "International Youth Festival for Yoga" at Kaivalyadham, Lonavala
Two day programme "Psychology through ages" at Kaivalyadham, Lonavala
Camp on "Acupressure, Magnet Therapy and Naturopathy" at Happy Thoughts, Pimpri, Pune
Camp on "Yoga and Alternate Medicine" with All care Pharma together with Art of Living.
I have conducted the events on Yoga & Meditation,  given training to Corporate offices, Schools, Hospitals and Individuals. See event list on Services page.
See some of the Testimonials below,  to see all reviews given by students Click here
Kimaya Patil,  Yoga Instructor at Sungrace Yoga Studio, Certified Yoga Protocol Instructor (Ministry of AYUSH)
Yoga is the relationship that is built between the body, the mind and the breath. Yoga is creating space free from obstacles in your own body to live.
With an extensive background in dance and fitness, she always thought Yoga would be fun and easy. After my first class she found it was NOT as easy as imagined, but the true surprise was the sense of peace and joy she found. Yoga has been a part of her life for over 10 years, and her practice has helped her to grow stronger, more flexible and fearless, both on and off the mat.
Yoga inspires her to live each moment more mindfully. She has completed her 200 hours of yoga Alliance MULTI- STYLE YOGA  training with RETREAT FOR ME  and completed her Level 1 YOGA PROTOCOL INSTRUCTOR from Ministry of AYUSH, INDIA.  
She will always be a student of the practice and am deeply grateful for the loving wisdom her teachers have shared with her. In her Yoga classes, she love to combine creative sequencing, a spirit of playfulness and a dose of inspiration to help you deepen your practice.
She seek to help others thrive in live by nurturing body, mind and soul with yoga, and her hope is that you step off the mat with feeling refreshed, nourished and balanced.
Air Conditioned Yoga Hall
Props available for ease
Nutrition Club
Low Cal, Herbal and Ayurvedic Products
Yoga sessions for beginners and for experts. We also conduct Medical Yoga Therapy for the patients who are suffering from chronic deceases (consultation from Dr. is required). All types of Yoga sessions are taken as per requirement Power Yoga, Prenatal Yoga, Hath Yoga, Iyengar Yoga etc. Meditation, Pranayam, Yog Kriya sessions are included in the package.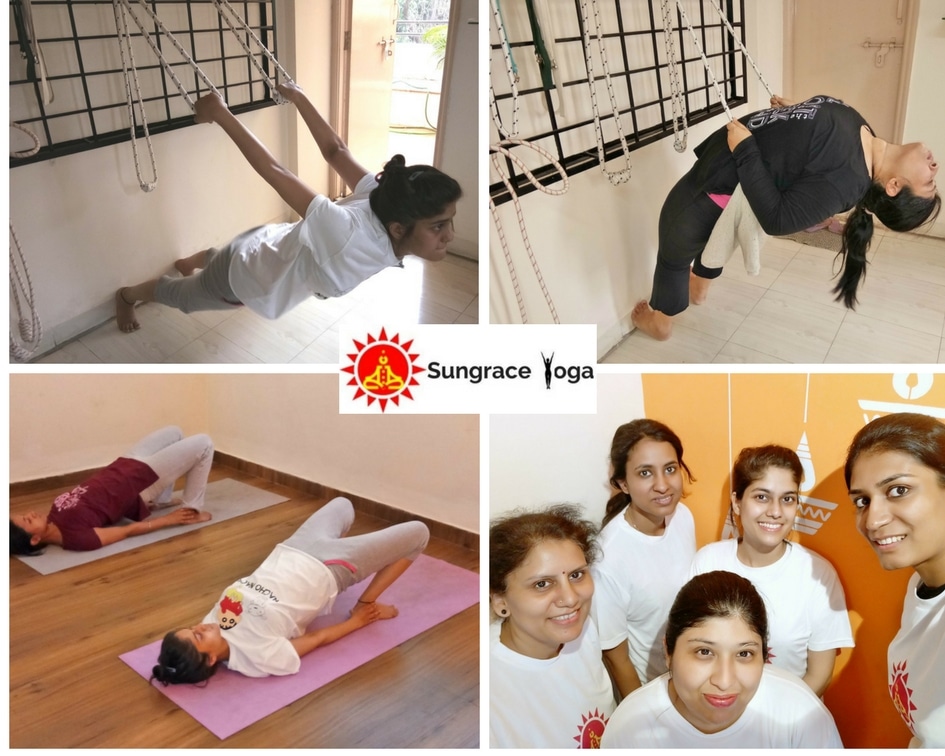 As a Dietitian we provide diet plans for weight Loss / Gain , in our premises we run a Nutrition club to server Nutrition + Protein shake after exercise to keep you full of energy rest of the day and to help in weight management.
We also sell Herbal, Ayurvedic juices and Low cal food at discounted price at our centre.
Address
B101, Nisarg City, Phase 1,
Kaspate Vasti,
Wakad, Pune 411 057
Take Care in this COVID-19 Pandemic
   We use cookies to offer you our services. By continuing to use this site you consent to our use of cookies as described in our Policy.